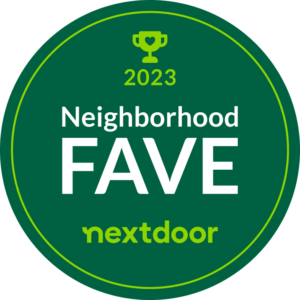 ROYAL PALM BEACH, FL, JULY 2023 — Ingram & Associates Counseling & Consulting has been named to the winning list of Nextdoor's 2023 Neighborhood Faves, the only annual awards where neighbors vote to celebrate their favorite local businesses. This year, Neighborhood Fave winners like Ingram & Associates will receive greater visibility and ranking on the Nextdoor app as well as a sticker to showcase their win in the real world.
"Neighbors know best, and Nextdoor's Neighborhood Faves are the only annual awards celebrating the businesses that are most loved by locals. This prestigious recognition is only awarded to 1% of the local businesses on Nextdoor and is a testament to the positive impact they have had on their community," said Nextdoor CEO Sarah Friar.
Used by one in three households in the US, Nextdoor is the neighborhood network where verified neighbors and businesses connect to the neighborhoods that matter to them.
"We are honored to be recognized in the winning list of Nextdoor's 2023 Neighborhood Faves. We have served the Western Communities for over 30 years and are humbled by this recognition. We are blessed to have an exceptional team of mental health professionals who have passion and a commitment to helping individuals and families in our community. Thank you for acknowledging our efforts to make a difference."
The complete list of winning businesses in each city is available at nextdoor.com/favorites. Join the neighborhood network by downloading the Nextdoor app or visiting nextdoor.com.