What is Psychotherapy?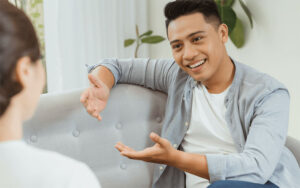 The term psychotherapy is often interchanged with terms like therapy, counseling, and talk therapy.
"Therapy" is often used to describe mental health services or behavioral health services; however, the word "therapy" encompasses physical therapy as well as mental therapy. Psychotherapy is actually the correct term for mental health and behavioral health therapy services, as "psycho-" refers to the mind.
Psychotherapy is a type of treatment that can help individuals experiencing a wide array of mental health conditions and emotional challenges.