How do you know if you need couples therapy, premarital or marriage counseling?
Every relationship is uniquely challenging, and there's no textbook answer to this question.
However, there are warning signs that may nudge you toward a relationship counselor. If you are Googling relationship advice, chances are it might be time to consider a marriage therapist or couple's counselor.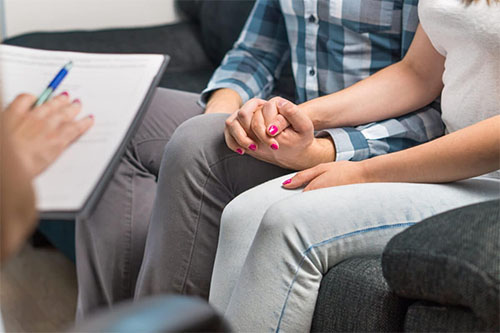 Relationship counseling, also known as couples counseling or couples therapy, is a type of psychotherapy that focuses on helping people improve their romantic relationships. By working with a therapist, couples can explore issues in their relationship, work on their communication, improve interactions, and resolve conflicts.
While relationship counseling is often used to address problems, it can be helpful at any stage of a relationship. People in healthy, happy relationships can still benefit from counseling that strengthens communication and connection.
Deciding when to get counseling for your marriage or relationship can be challenging, especially since, ideally, both people in the relationship should be on board. Keep in mind that all marriages and relationships could benefit from counseling. Some of the couples' issues that I&A's therapists can help with include: